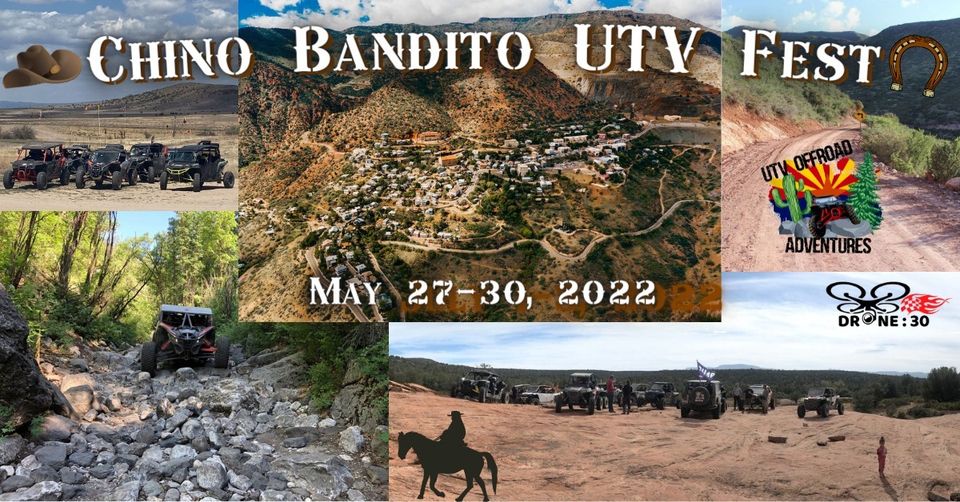 Let's get the party started, Chino Bandito UTV Fest is coming to UTV Offroad Adventures 2022 Line up:
Chino Valley is big-sky country, with a temperate climate, a rural atmosphere and breath-taking views that go on for miles.
Chino Valley has the distinction of being home to Arizona's first territorial government, which was established in 1864, 150 years ago, at Del Rio Springs just north of Chino Valley. According to the Chino Valley Historical Society, military leaders chose this site because it offered "good water, firewood within 2 or 3 miles and building timber of the best quality. The neighborhood abounds in deer, antelope, turkeys and other varieties of game." Del Rio Springs was also the source of "the river" (del rio), later to be known as the Verde River.
Arizona's territorial leaders opened the door to our beautiful valley, and it didn't take long for settlers to start homesteading the land and growing hay, corn and wheat, thus beginning Chino Valley's long history of farming and ranching.
You will not want to miss this one!!